MariaDB Cluster (Master-Slave) Peformance on ARM
Majority of users use databases in cluster form (either master-slave or multi-master). I often get a question that if I have tried benchmarking MariaDB server in Master-Slave Setup on ARM and if yes then what is slave lag like. So this time I decided to study the same using the basic experiment focusing on slave lag.
Setup
Let's first understand setup
Typical master-slave setup with a master and 2 replicating slaves.

Master handles only write-workload (sysbench update index).
Slaves handle read-workload (sysbench read only).

There are 2 independent experiments

Experiment-1: write-workload on master and read-workload on slave with slave actively replicating.
Experiment-2: only write workload on master and slave replication (no read-workload)

Server:

MariaDB-10.6 (10.6 post alpha - #9db14e9).

Master/Slave (Cost-Performance Model).

16 vCPU ARM (Kunpeng 920 2.6 Ghz)
10 vCPU x86 (Intel(R) Xeon(R) Gold 6151 CPU @ 3.00GHz)

Storage/OS:

NVME SSD with the same IOPS, CentOS-7.

Configuration details:

Same repo also has a script that I have used for running the said workload.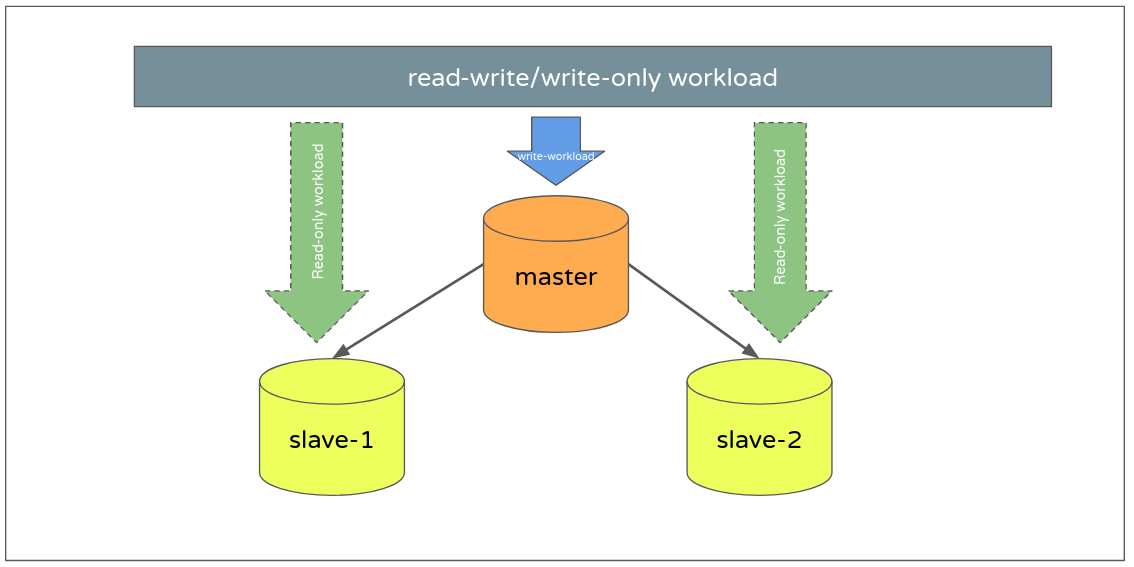 Benchmark and Analysis
read-write workload
write-workload is executed on master and read-only workload on slaves (all workloads are executed in parallel so graph has overlap on timeline front).
increasing scalability from 1-128 threads. workload runs for 60 secs for each scalability and then 20 seconds of sleep.
script starts to monitor "seconds_behind_master (sbm)" immediately at the start of the workload and continue to monitor it till it drops to 0 and continue to remain so for sometime (to avoid false postive).
arm continues to report higher tps and qps with growing scalability.
slaves from both variants start lagging with increased scalability but despite the higher throughput in arm case, lag is kept in check and both cases ends almost at same time.
this clearly suggests that the path for processing master-slave workload is equally efficient with arm and can easily handle increasing workloads keeping the critical parameters (like slave lag) under check.
write-only workload
same as read-write just that there is no read-only workload only write workload active on master.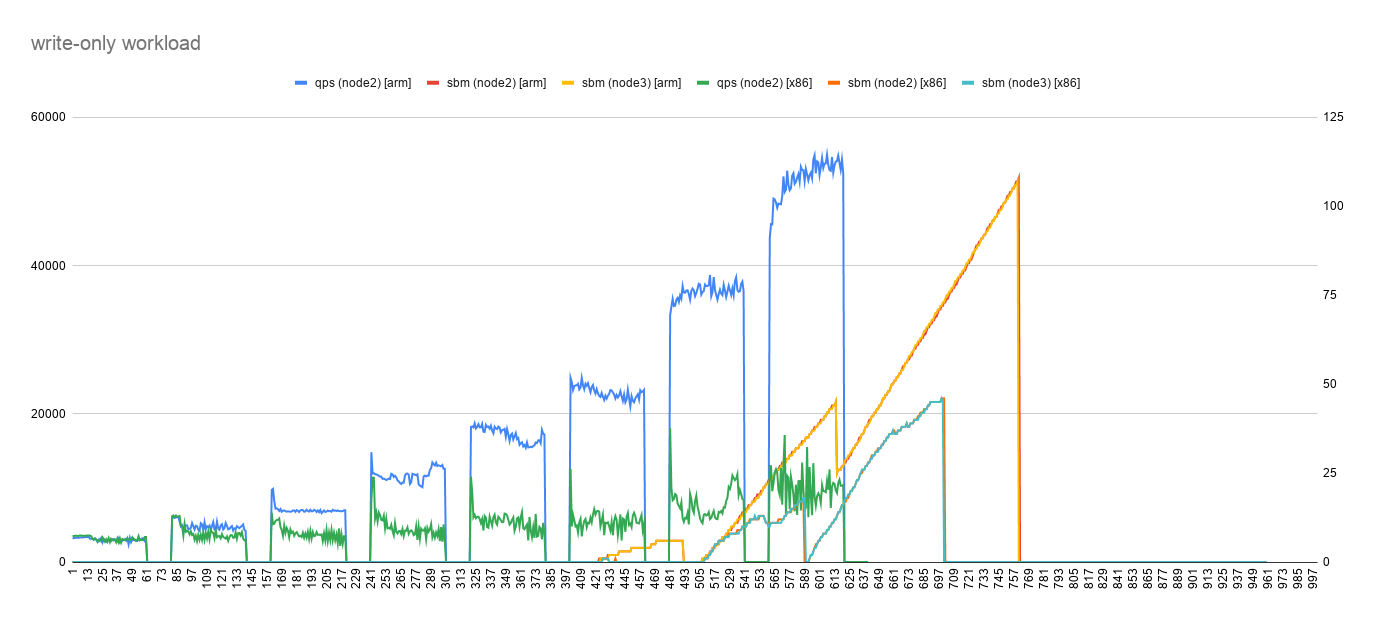 arm continues to report higher tps with growing scalability.
second_behind_master continue to grow with the growing tps and scale linearly.
so even with a write-only workload, arm continues to keep the critical parameter in check.
Conclusion
Based on the experiment we can easily conclude that MariaDB Server master-slave setup continues to scale on arm (like standalone) without affecting critical parameters like scecond_behind_master. Since most of the users have master-slave kind of setup these findings should be very much comforting if you are considering moving to ARM.

If you have more questions/queries do let me know. Will try to answer them.
---
Written on May 4, 2021
All the product names, logo, trademarks and registered trademarks are property of their respective owners